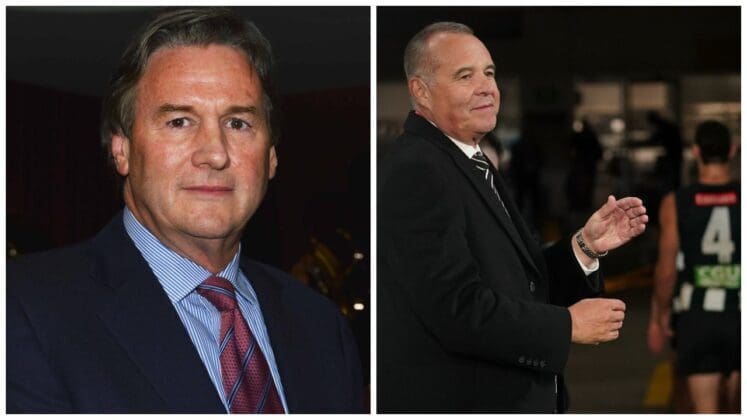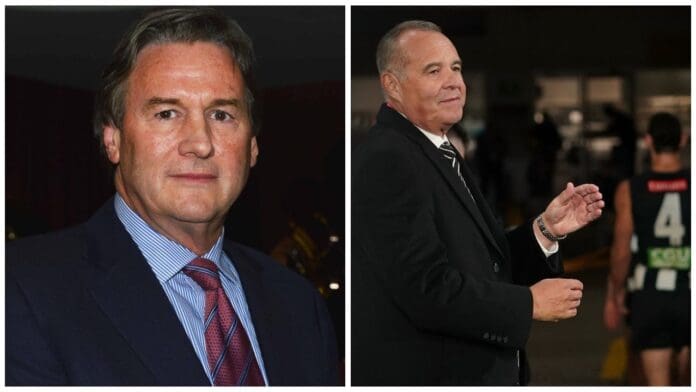 The 2022 Collingwood board members were confirmed on Thursday night at the club's Annual General Meeting.
The outcome of the recent election sees three new directors join the Magpies - Jeff Browne, Barry Carp and Renee Roberts. While Christine Holgate returns after being re-elected.
They'll join current board members Jodie Sizer, two-time Copeland Trophy winner Paul Licuria and out-going president Mark Korda.
Our board for 2022 has been confirmed.

The board will meet to elect a president and vice-president on Friday. pic.twitter.com/VlqabkSNhx

— Collingwood FC (@CollingwoodFC) December 16, 2021
The board will meet Friday to elect the club's 14th president and vice-presidents, meaning Collingwood will have its third president in less than a year, following Eddie McGuire's departure in February.
This comes after a tumultuous year both on and off-field. Months of board level shenanigans, including in-fighting as well threats of board challenges and member-led emergency general meetings come to an end.
As speculated all year, it is likely Browne will succeed Korda to become the next president.
Now, what do these new members bring to the table?
Jeff Browne 
The man of the hour, or more like the season, will see himself seated on top of the black and white throne.
The former Nine Network boss sees himself a favourite among the Pies faithful and perhaps those at AFL House.
Browne was the V/AFL's external lawyer for 22-years.
"I was there to draft the draft rules, the salary cap rules, the racial and religious vilification, the illicit drugs and the respect and responsibility rules," he recently told Zero Hanger.
His work and knowledge of drafting and salary at AFL could very much help Collingwood, especially following its recent salary cap issues.
Despite the ever-going conversation about restoring stability at board level, the aspiring leader hasn't forgotten the true goal of a football club.
"The thing that will measure anyone's success on the board of any football club is winning football matches," Browne admitted.
"Whether that's men's, women's, netball or our wheelchair team, everyone has got to have a winning culture and the determination to go out there any be the best.
"For our AFL men's team, there's only thing that really matters and that's winning premierships because that is the ultimate test and the ultimate measure of success."
Furthermore, Browne has collected a crew to join him, all of who were elected to board.
He also stated that the retention of Christine Holgate was important, not only for her credentials and knowledge but to maintain continuity.
Barry Carp
Backed by Browne to be the "perfect steward for the finance areas around the club", Carp's executive experience holds him in good stead.
Carp is the founder of River Capital, a fund managing and investment business. When the opportunity arose to possibly join the club he loves, it was a no brainer.
"Everyone wants premierships, and everyone wants on-field success. We've won two premierships in 60-years, so we naturally want to improve," he said.
"We want to be proud of the club that we support. We want the club to have great culture, people, finance, governance and values.
"This is why the ticket that Jeff has put together allows us to bring together a complementary skillset of people that are going to make an enormous impact."
Renee Roberts
The strategic expert has a background in marketing, economics and finance, having worked at NAB and insurance company QBE, whose partnership with the Sydney Swans, brings Roberts closer to the football world.
Her statement to Zero Hanger would resonate with many a fans - "Collingwood is more important than life itself."
While Jodie Sizer will continue her role in overseeing the implementation of the Do Better report, Roberts suggested she'd be looking to the on-field side of things.
"We need to make sure we have the right mechanisms in place to make sure that the football side of the organisation is working the way it should be, as well as having an understanding of which questions to ask if it is not," she specified.
"I know that we on the board are not the footy experts, but we are certainly experts in understanding whether things are working or not."
Roberts' message to fans before last night was to "support unity", and that Browne and co. will bring said unity to the Collingwood Football Club.