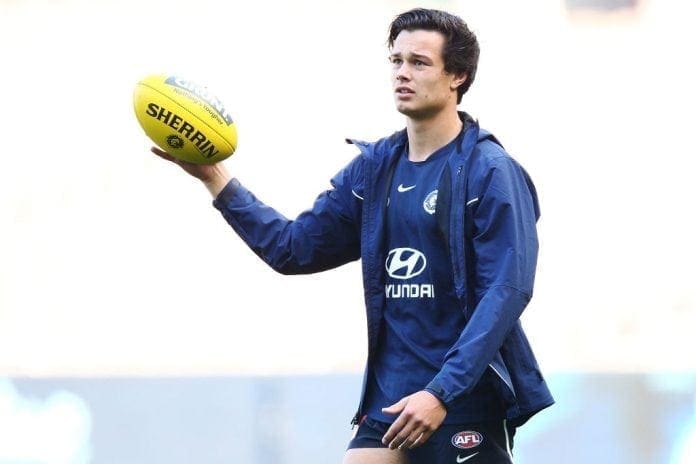 Carlton forward Jack Silvagni faces an uncertain future at the club.
Despite being contracted for next year, the 22-year old was recently raised as a potential trade target for rival clubs.
Speaking on SEN Breakfast this morning, journalist Sam Edmund believes Silvagni could find a new home this off-season.
"This is a sensitive one," Edmund reported.
"He's contracted for next year and I'm told by Carlton people that this could go either way, I just wonder whether Blues fans will be upset by this.
"He pressures well and might be the best pressure forward Carlton has got, he can go into the middle at times too and just needs a bit of continuity."
Silvagni's brother Ben was delisted by the Blues two weeks ago after two seasons on the list, failing to play a senior game during that time.
It follows their famous father and 312-game legend Stephen Silvagni departing the club at the end of 2019 after five years as list manager.
Jack Silvagni has played 63 games for Carlton after getting picked up with Pick 53 as a father-son selection in the 2015 AFL Draft.
Injuries restricted the son of a gun to just three games in 2020.