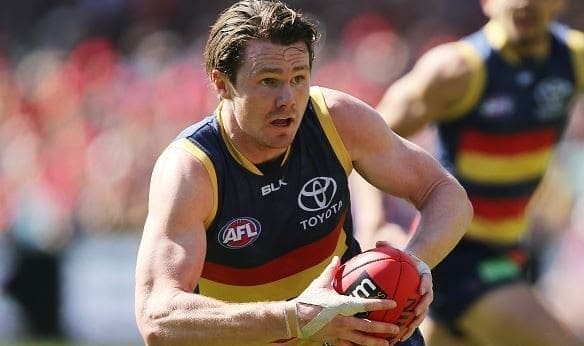 North Melbourne legend Wayne Carey has a radical idea to make up for the abandoned match between Adelaide and Geelong earlier this season.
With many pundits believing Crows' star Patrick Dangerfield to be a chance of winning the Brownlow, the lack of votes from round 14 could severely hurt his chances.
Carey said that there should be double votes awarded in this weekend's match.
"I just think that the fact that both of those teams missed out on being able to poll votes in that game – why not make this last round this week an opportunity to poll double the amount of votes," he said on Channel 7 last night .
"Dangerfield, who clearly is in the market and probably would have got a two or a three on the weekend, this may be the difference between whether he wins a Brownlow medal or not. I think it's fair."
What do you think of Carey's idea?