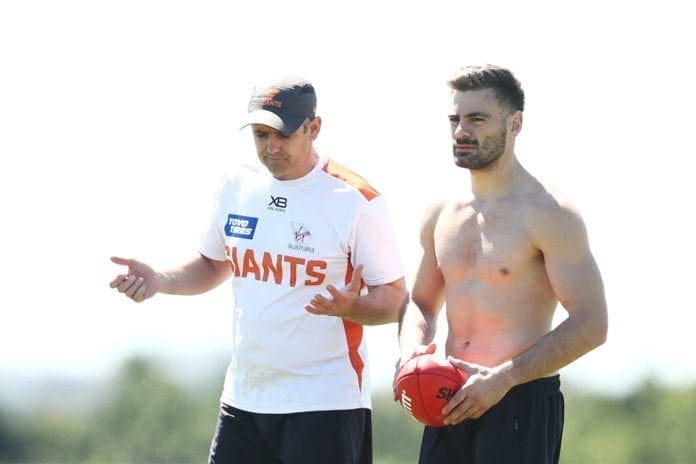 GWS head coach Leon Cameron has stated that if his side is to repeat their Round 5 victory over their cross-town rivals Sydney this weekend, his midfield brigade will need to get their hands dirty from the outset.
Speaking to the media ahead of the second successive harbour city derby to take place outside of Sydney's boundaries, the 48-year-old claimed that Saturday afternoon's Elimination Final was likely to be won, or lost, in the centre of UTAS Stadium.
"It's huge. It's massive for us," Cameron said of the impending midfield contest.
"We know we've got really tough inside mids and so do they. They happen to be missing a couple but let's be honest, their replacements that are coming in are pretty god damn good as well.
"It's a huge battle."
The long-term Giants leader was pleased to announce that his engine room would be bolstered by a pair of returning lieutenants in Rising Star runner-up, Tom Green and the club's skipper, Stephen Coniglio.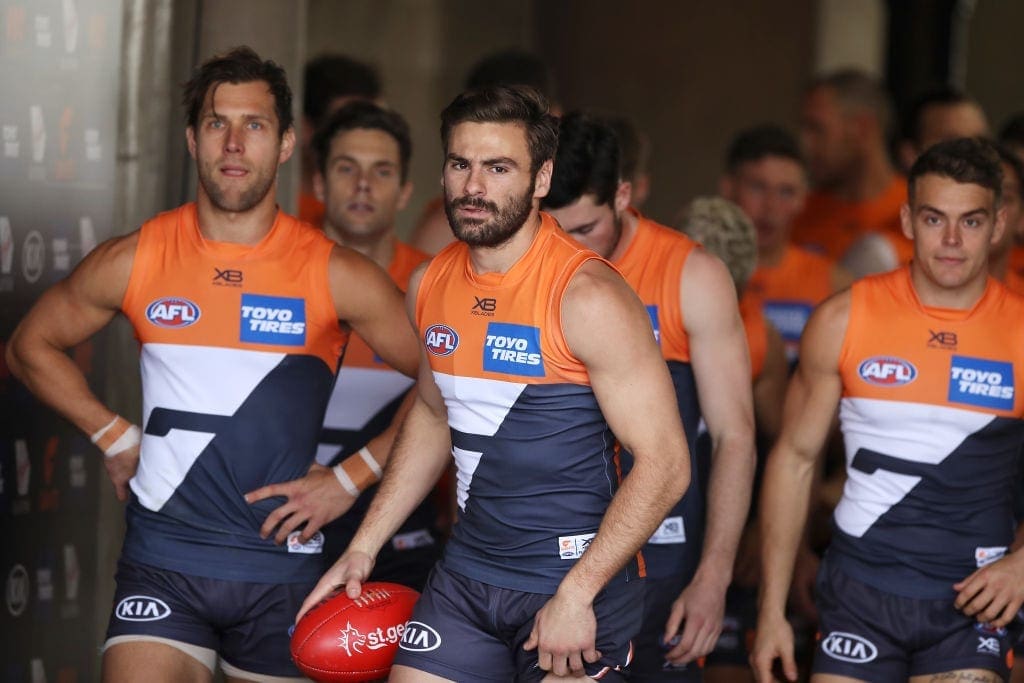 Despite playing just 17% of a single game since Round 18, Cameron suggested that Coniglio was more than ready to lace the boots over his previously injured toe before running out in what will be his eighth finals appearance in an orange and charcoal guernsey.
"There's no doubt [that] when you come [to] this time of the year, there's always going to be tough decisions, but Stephen's had a couple of games back now," Cameron continued.
"We were lucky enough to have our 'twos' game play after the Saturday night game last week, so he got another 80-minutes of footy.
"He's trained really well, he's ready to go, he's fully fit and we welcome him back into the team."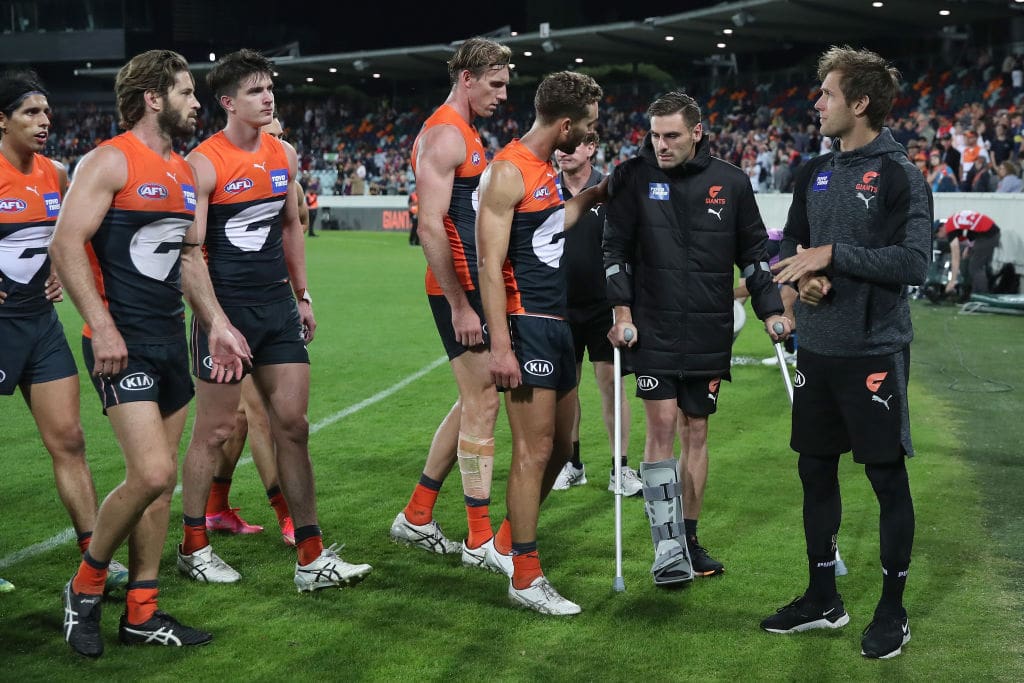 Although the Western Australian has not enjoyed a smooth season thus far in 2021, and has also been linked to a return home at it's cessation, his head coach expected that the block of work Coniglio had undertaken over the past month to return to the field would stand him in good stead on Saturday.
"[Our] expectation is that he's ready to go [and that] he's ready to play AFL footy," he said.
"He's ready to play 75 to 80% of footy, which is what most players do that day.
"He's had a good build-up over the last couple of weeks.
"We're really confident. He's very confident. His touch is good. He's on top of the ground. I'd expect he's going to be a really good performer for us tomorrow."
Cameron also suggested that the 27-year-old would spend time both in the middle of the ground and up forward against Sydney -  a tandem role he will almost certainly be sharing with the redheaded Green.
Despite "erring on the side of caution" when it came to the possibility of reinjecting a hamstrung Green against Carlton last week , Cameron believed that the son of a Army-man was also ready for redeployment in the Apple Isle.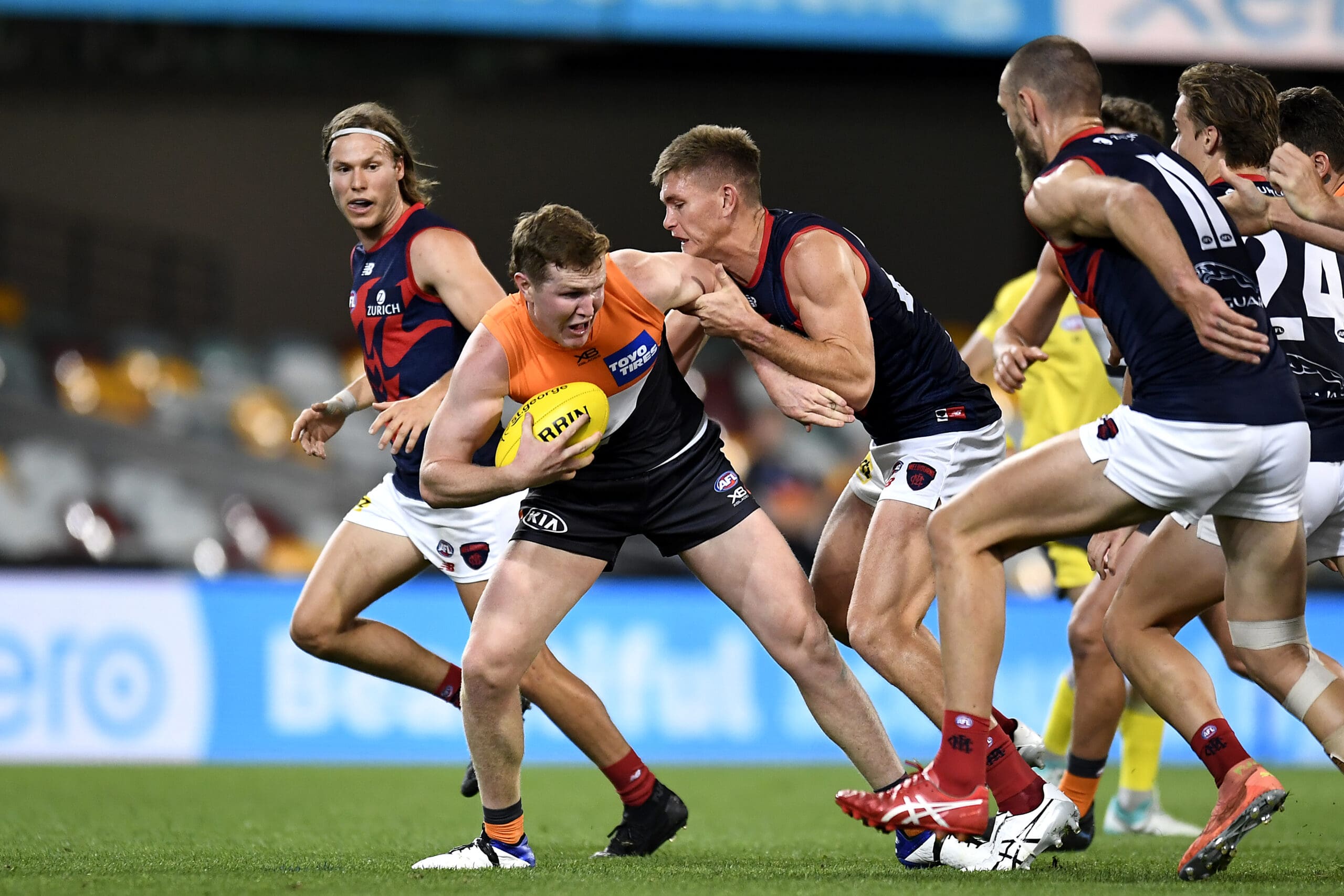 With his coaching counterpart, John Longmire not being afforded the luxury of fielding Josh Kennedy or Callum Mills for the 'do or die' battle, there is a feeling that Cameron's side should hold sway when the ball first touches the blades tomorrow.
However, the former Bulldog and Tiger was quick to pour water on suggestions of a fait accompli.
"Clearly they're missing Kennedy and Mills [and] they've been wonderful players for them all year," Cameron said.
"We go in with a really strong midfield, but rest assured, I think Sydney do as well because of [Luke] Parker and [George] Hewett and [James] Rowbottom and [Errol] Gulden and [Chad] Warner comes back into the team.
"There's still going to be five mids from the Swans and five mids from us that are going to be going toe-to-toe."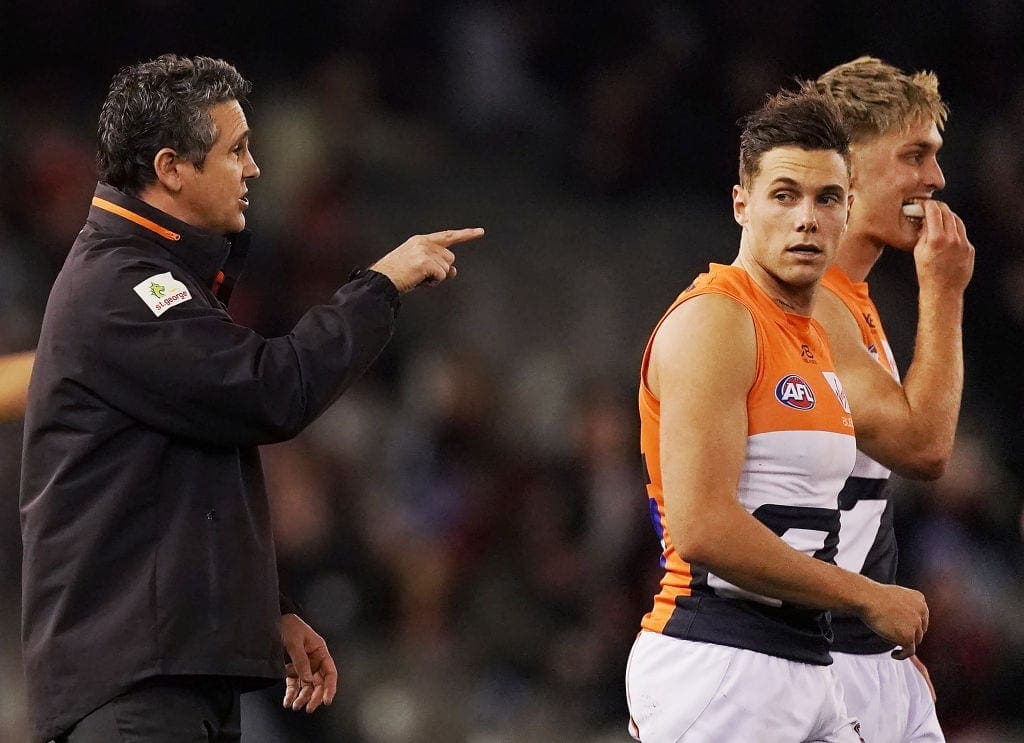 As the pair of combatants have perennially walked alternative routes to goal this season, the knock out clash is set to have spectators that prefer a myriad of styles licking their lips.
With the Giants rounding out the regular season as the number one team in the competition at scoring from stoppages, Cameron believed this tested avenue remained his side's "one wood".
Still, he was warry that the Swans' converse method of pouncing from turnovers could prove their Achilles heel.
In the most recent fixture between the pair, GWS began the Round 18 contest at Carrara in a fashion synonymous with their brand and entered the sheds at half-time with a nigh-on three-goal lead.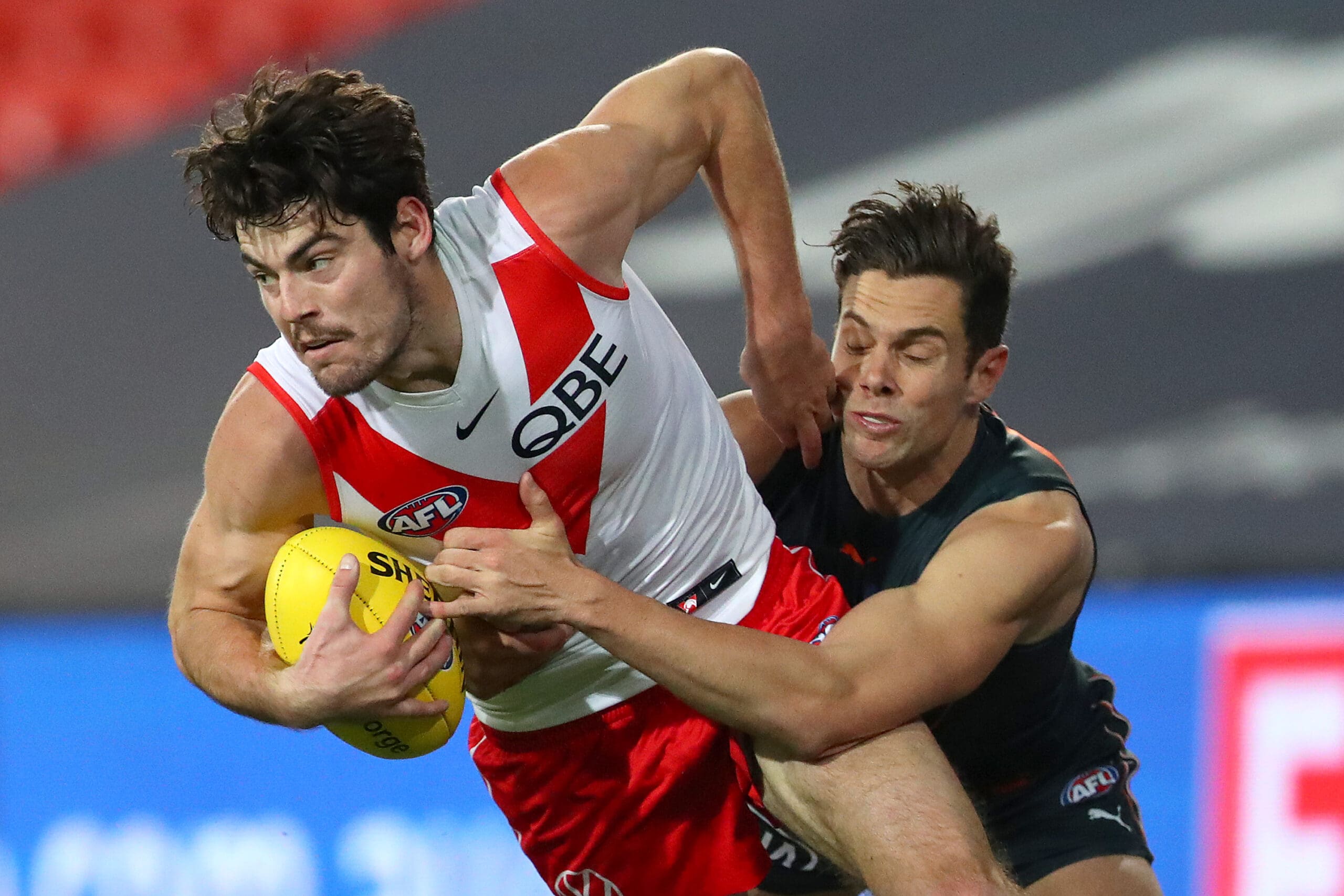 However, by the time the siren had sounded and his side had committed a total of 49 clangers, their Moore Park rivals had turned the tables having shook down thunder to the tune of 26-points.
When quizzed about what would need rectifying in Tasmania to correct this Queensland fade-out, Cameron preached that accountability for their opponent's routes to the goalmouth was a must.
"They got their ball movement on their terms after half-time and we weren't good enough to hold that," he spoke of the mid-July match-up.
"We need to make sure that's a clear focus tomorrow because if you allow Sydney just to go through the middle of the ground and move the ball at will, then we're in for a long day."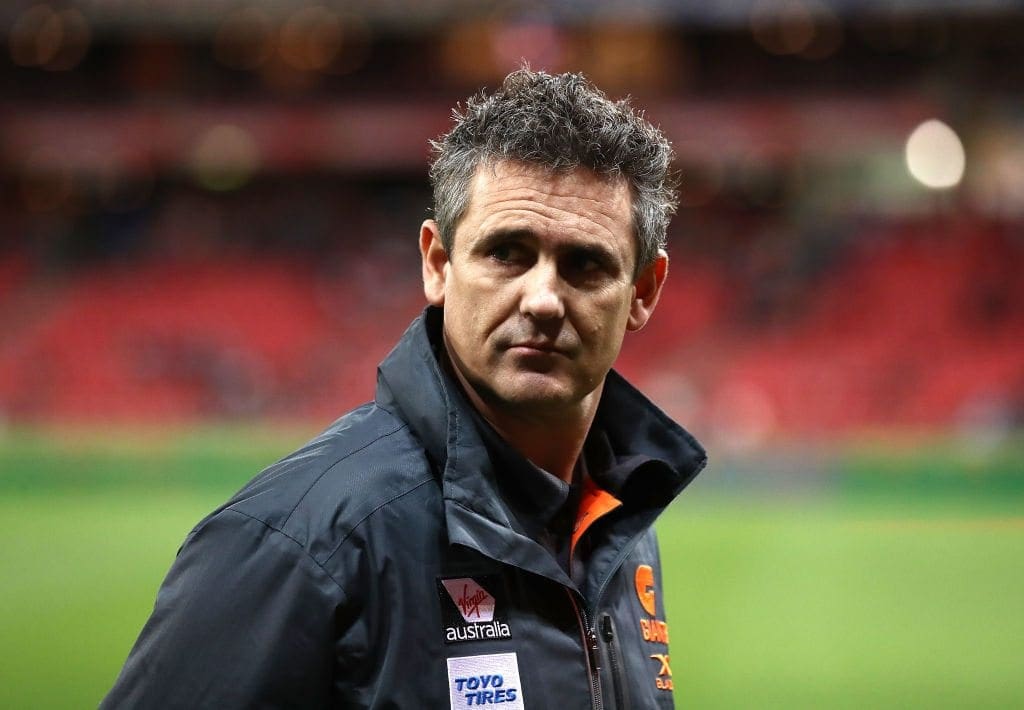 Although not willing to tinker too much with how his midfield found the football, Cameron did stress that tidiness would likely provide scoreboard prosperity in what will be his 12th finals game at the club's helm.
"We need to maintain that rage with good method [and] good intent and you need to make sure you cash in on it. It's not just about winning it, it's what you do with it afterwards," he said in finality.
"Sydney have got a really good back seven that defend well. So, we've got to make sure we make good decisions with it going forward. Because if they're not, then it can be down the other end really quickly and we've seen the way Sydney move the footy.
"Clearly it's a huge barometer for this game, but hopefully we're leading that charge after four-quarters."
Cameron's 7th placed Giants will face the 6th placed Swans in Launceston at 3:20pm AEST on Saturday afternoon.