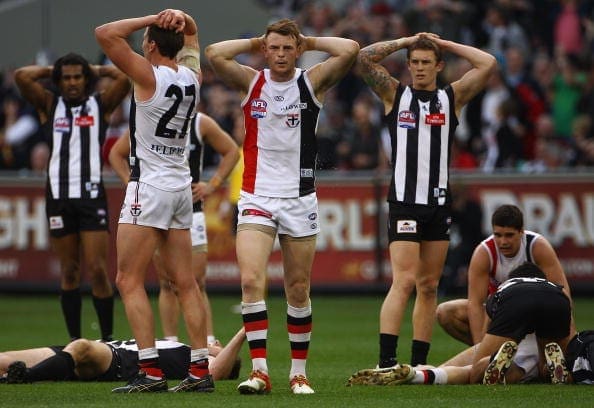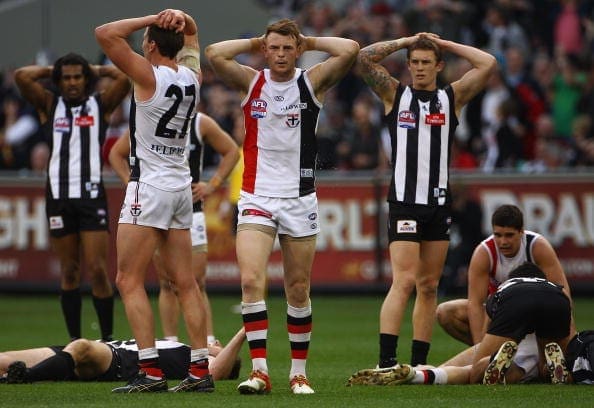 The AFL has announced that it will no longer use a replay in the event of a drawn grand final.
Instead, should the grand final end in a draw, the two sides will play two five-minute halves of extra time.
The league made the historic announcement on Tuesday afternoon after a meeting of the AFL Commission.
If scores are still level after the second period of extra time, the next score will win the match.
Both teams will be allocated 10 extra interchange rotations for each period of extra time.
"We are confident this decision reflects the views of majority of clubs, the majority of players and the majority of fans," AFL commission chairman Mike Fitzpatrick said..
There have been three drawn grand finals in VFL/AFL history.
Essendon and Melbourne played in the first drawn grand final in 1948, with the two sides tied on 69 points. Melbourne won the replay by 39 points.
North Melbourne and Collingwood played in the second in 1977, with the two teams level on 76 when the final siren sounded. North Melbourne won the replay by 27 points.
St Kilda and Collingwood played in the now last ever drawn grand final in 2010, with the Pies winning the decider by 56 points.