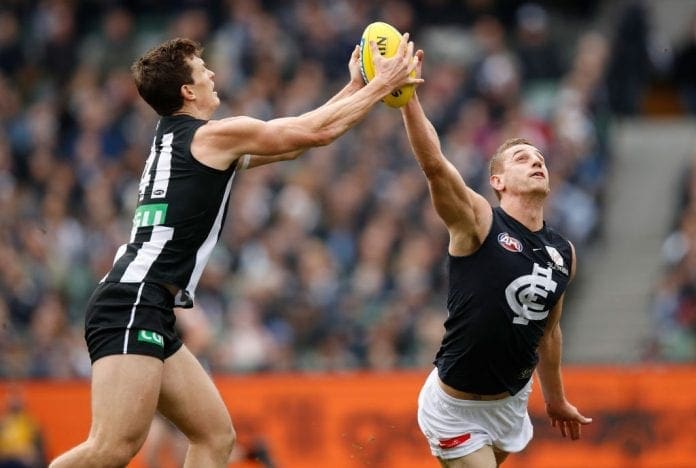 Carlton's run with injuries during the pre-season have gotten worse, with defender Liam Jones suffering a minor fracture to his left hand.
Jones sustained the injury on Monday, with the Blues now back in action as they ramp up preparations for the 2019 season following the Christmas break.
The 27-year-old will have surgery on Wednesday to repair the injury, and will have his pre-season interrupted as he tries to recover to full fitness.
The Blues have already lost co-captain Sam Docherty for the entire season with another ACL injury, while Jarrod Pickett will miss a large chunk of the first half of the year with a knee injury.