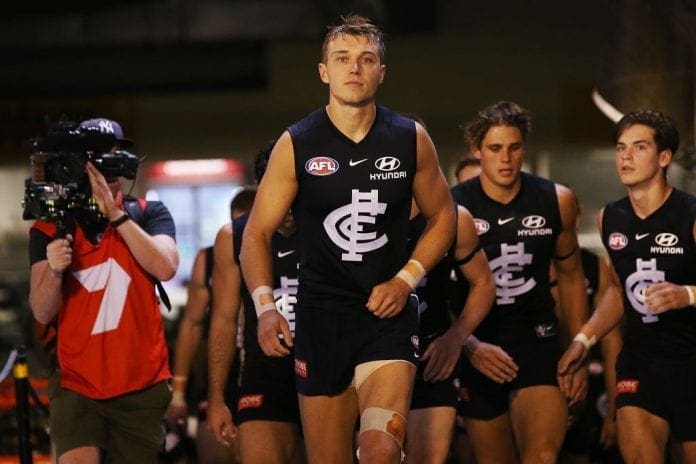 Every day that Patrick Cripps remains unsigned beyond this season, Carlton fans will get a little more nervous. Well, not coach David Teague.
The out-of-contract star headlines a big list of names set to hit free agency in 2021, also featuring the likes of Marcus Bontempelli, Max Gawn, Zach Merrett, Josh Kelly and Luke Parker.
SEE THE LIST OF EVERY 2021 AFL FREE AGENT HERE!
Teague remains unfazed by his co-captain's contract situation in what looms as a critical year for the club, who now have genuine finals aspirations.
The Blues have not featured in the post-season since 2013, Cripps' first season at the club, and there has been some speculation that the Western Australian might consider moving back to his home state.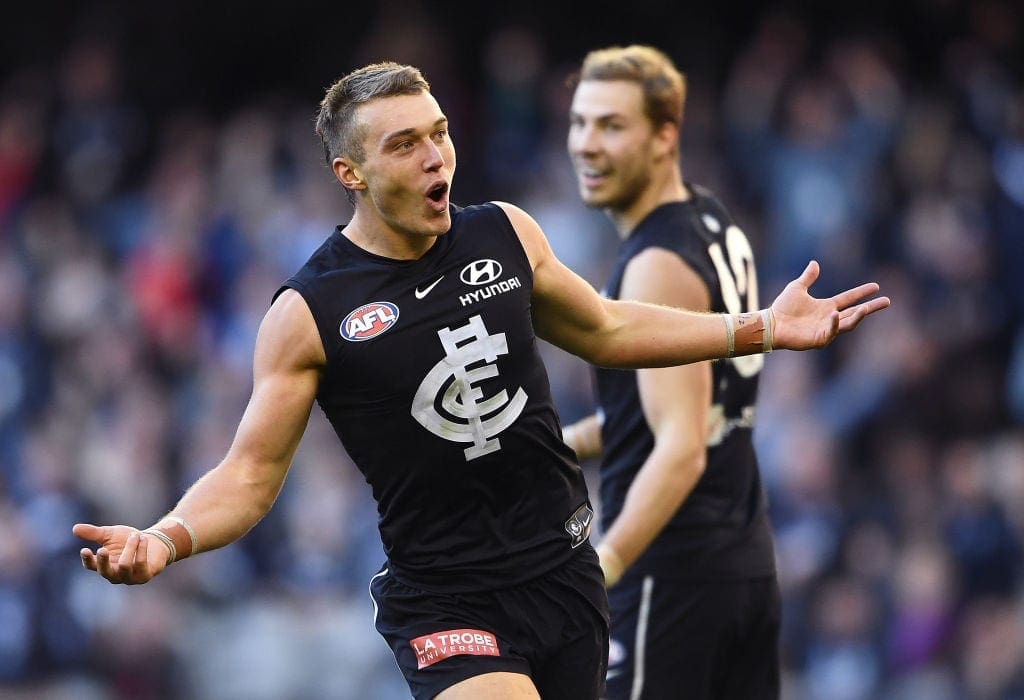 However, speaking to AFL.com.au, the Blues coach had faith that Cripps would re-sign 'at some stage.'
"It's an interesting one, I haven't spent too much time thinking about it," Teague told AFL.com.au.
"I'm probably a bit lax in my thoughts, but I just feel it will probably get done at some stage.
"I think our group is quite good at focusing on what the job at hand is. I think we showed that last year by turning up every week, so I don't think it'll be a distraction.
"It'll probably be for Patrick, not so much the team. He's one of 22 that runs out there. The rest of the guys will be pretty good, they'll have their roles to play and they'll be looking to go out there and make the fans proud of their efforts and the way they compete.
"It'll probably be more for Patrick, but right now I feel very comfortable that he'll handle it."
Teague maintains that he has not yet spoken to Cripps about his contract situation but has been impressed with attitude all pre-season.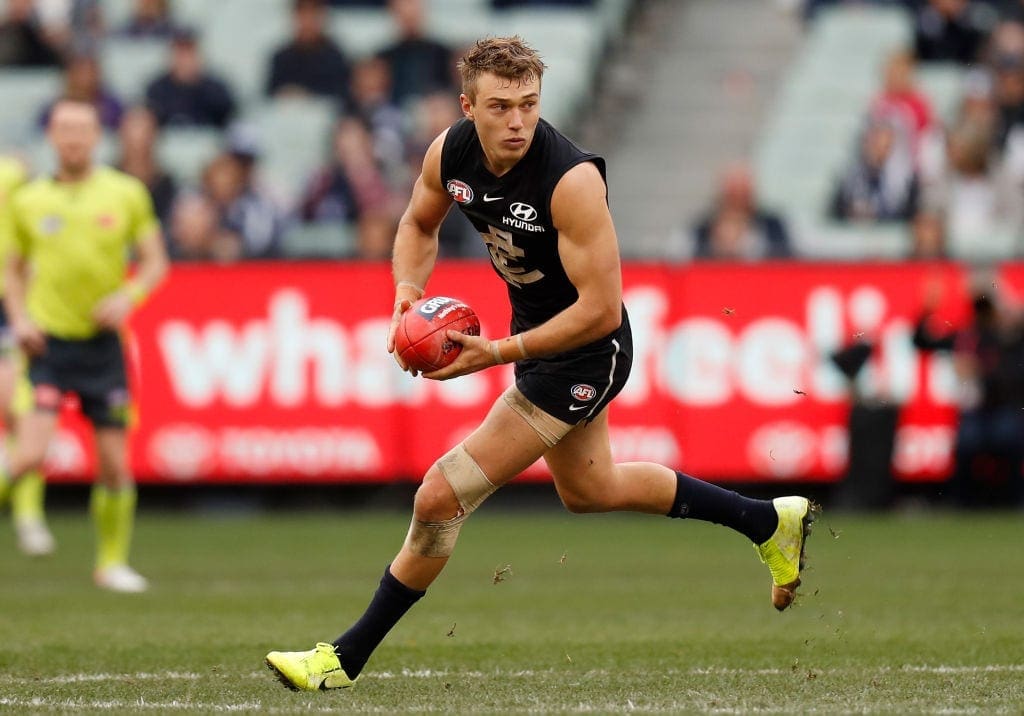 Finally seeing results now after an exhaustive rebuild, Teague believes that there is 'something building' at the club and hopes that Cripps wants to stay committed to the cause.
"I put my arm around him all the time. I want to learn from him, because he's so knowledgable," Teague said.
"I haven't gone there, I haven't had that conversation with him. But in terms of his commitment to this footy club and the way he's going about it, what you want is for people to turn up and care about each other and make the place and the people around them as best as they can be. I feel Patrick is doing that as well as anyone at our footy club at the moment.
"While he's doing that, I'm going to continue putting my arm around him because I think he makes me better. I love working with him and I hope that's for a long time yet.
"We've still got some work to do, not only him and I, but this whole group together. I think we're going to stay pretty strong and, along with our fans, I think there's something special building. I know I want to be part of it, and I'm hoping he wants to be part of it too."
Cripps has played 118 AFL games for Carlton since making his senior debut in 2014.
One of the game's best contested midfielders, he is a two-time All-Australian and three-time best and fairest winner.