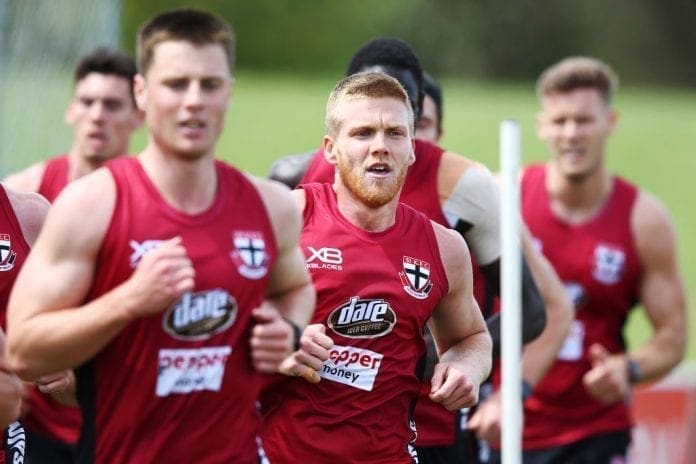 AFL journalist Damian Barrett has once again taken a shot at St Kilda for recruiting midfielder Dan Hannebery from Sydney.
Reports on Monday night surfaced saying Hannebery has stepped away from his leadership role at the Saints, as he continues to battle through issues with his hamstrings and lower legs.
Barrett, speaking on his Sounding Board podcast with Craig Hutchison, said the Saints have conceded it was a bad move to make Hannebery a leader, and says the move to bring him to the club in the first place still screams "dodgy."
"It was wrong that they put him into the leadership group and they've now clearly conceded that to be the case given they've taken him out of it," Barrett said on the Sounding Board podcast.
"When the story was in front of us we said this is a really, really dodgy move. They're paying him a ridiculous amount of money. That is an issue.
"We know the body is so banged up that he cannot even get back onto the park right now. We knew this in October. This is not all fresh.
"Simon Lethlean, as of right now, has conceded that the issue and the move is not working, given he's not in the leadership group right now."