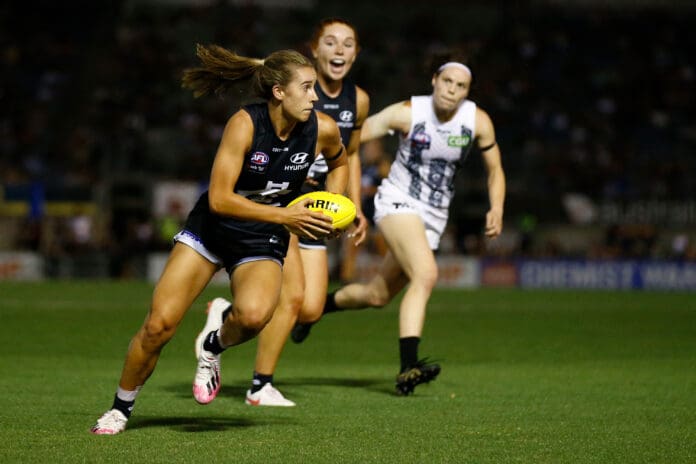 Brisbane have led the way with five selections in this year's AFLW 22under22 squad, while Melbourne, Geelong, Gold Coast, Fremantle and Adelaide all had four players named in the 40-player shortlist each.
Lions five-piece Nat Grider, Jade Ellenger, Jess Wardlaw, Courtney Hodder and Tahlia Hickie were all given a nod in the squad, which was decided by the AFLPA, with fan voting set to decide the final 22-player side.
Players eligible were required to have played at least five matches this season while also being 22 years old or younger prior to the AFLW Grand Final in early April.
Alyce Parker (GWS), Monique Conti (Richmond), Georgia Gee (Carlton), Maddy Prespakis (Carlton) and Eden Zanker (Melbourne) will all be eyeing their third-straight 22under22 selection.
All 14 sides managed at least one inclusion, with Parker, Conti, Tarni White (St Kilda) and Mikayla Bowen (West Coast) the sole representatives for their respective clubs.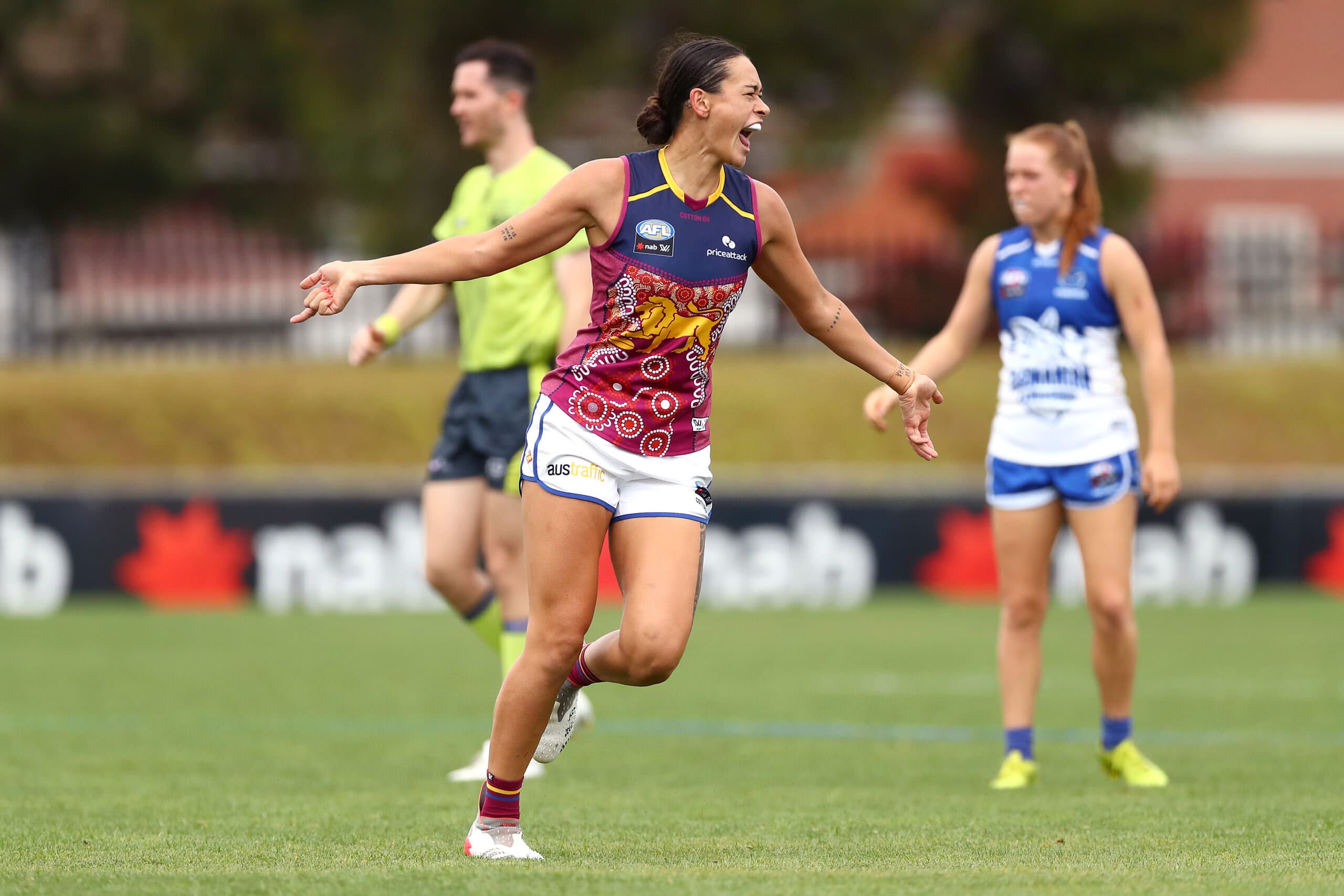 AFLW 22under22 squad:
Teah Charlton (Adelaide)
Eloise Jones (Adelaide)
Montana McKinnon (Adelaide)
Danielle Ponter (Adelaide)
Nat Grider (Brisbane)
Courtney Hodder (Brisbane)
Jade Ellenger (Brisbane)
Jesse Wardlaw (Brisbane)
Tahlia Hickie (Brisbane)
Maddy Prespakis (Carlton)
Mimi Hill (Carlton)
Georgia Gee (Carlton)
Jordyn Allen (Collingwood)
Lauren Butler (Collingwood)
Mikala Cann (Collingwood)
Emma O'Driscoll (Fremantle)
Sarah Verrier (Fremantle)
Dana East (Fremantle)
Mim Strom (Fremantle)
Becky Webster (Geelong)
Georgie Prespakis (Geelong)
Nina Morrison (Geelong)
Chloe Scheer (Geelong)
Claudia Whitfort (Gold Coast)
Ellie Hampson (Gold Coast)
Serene Watson (Gold Coast)
Charlie Rowbottom (Gold Coast)
Alyce Parker (GWS)
Shelley Heath (Melbourne)
Eliza McNamara (Melbourne)
Eden Zanker (Melbourne)
Tyla Hanks (Melbourne)
Mia King (North Melbourne)
Bella Eddey (North Melbourne)
Daria Bannister (North Melbourne)
Monique Conti (Richmond)
Tarni White (St Kilda)
Mikayla Bowen (West Coast)
Eleanor Brown (Western Bulldogs)
Isabelle Pritchard (Western Bulldogs)