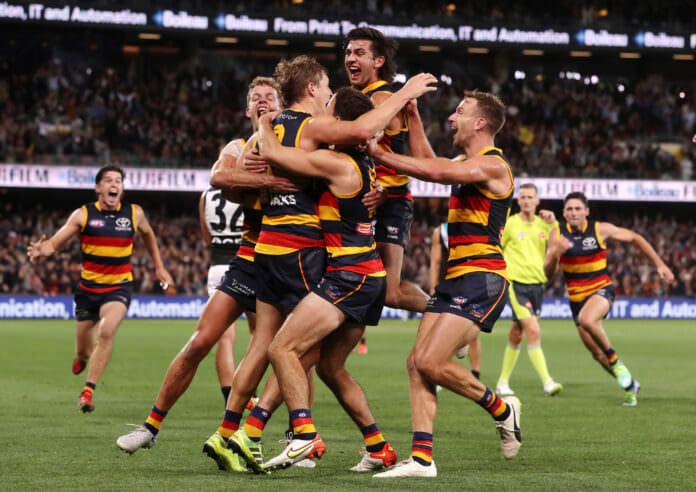 The AFL have reportedly landed on "Gather Round ... a festival of footy" as the name for the extra round of the 2023 season that will be hosted in South Australia in Round 5.
The league confirmed the addition of the '23rd round', which will see all 18 clubs play in South Australia in April next year.
The term 'Magic Round' was adopted from rugby, which unveiled the concept in recent years.
With the AFL looking to unveil its own branding, league bosses are said to have decided on naming the round "Gather Round ... a festival of footy", according to multiple reports.
The AFL is expected to release the entire AFL fixture for 2023 this week, while matchups and venues for Gather Round could be confirmed before the full release.
The league will unveil the opening 15 rounds of next season, before releasing details for the remaining rounds in the new year.
Gather Round is likely to see a majority of Round 5 matches held at Adelaide Oval, while other fixtures will be scattered across the state, likely including the Barossa Valley.
The AFL is yet to confirm the name for Round 5.