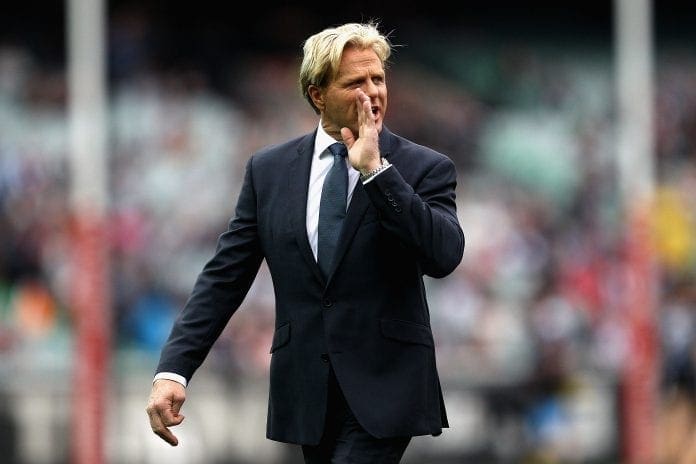 Hawthorn icon Dermott Brereton has slammed the current state of the game saying that the position of AFL football boss Steve Hocking's ""plate is absolutely full with football matters."
Speaking on SEN Brereton said that the game is "at a crossroads" due to constant rule and interpretation changes.
"I have never been at a point where I have less understanding of the adjudication of rules. I have never seen the sport's interpretations fluctuate so much, week in, week out," Brereton told SEN's Bob and Andy.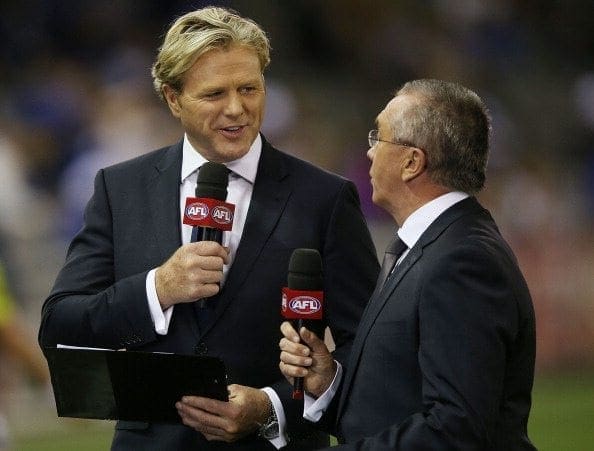 "I have never seen another sport that decides to change the rules in the last three to five minutes of a game and refuse to give decisions.
"We have overseas sports lovers who cannot believe that we feel sorry for certain players. We're at a crossroads with the way we adjudicate this game."
Brereton said Hocking's position needed to be looked at with fan fury over umpiring interpretation's at an all-time high.
"We have to review the job that Steve Hocking's doing," said Brereton.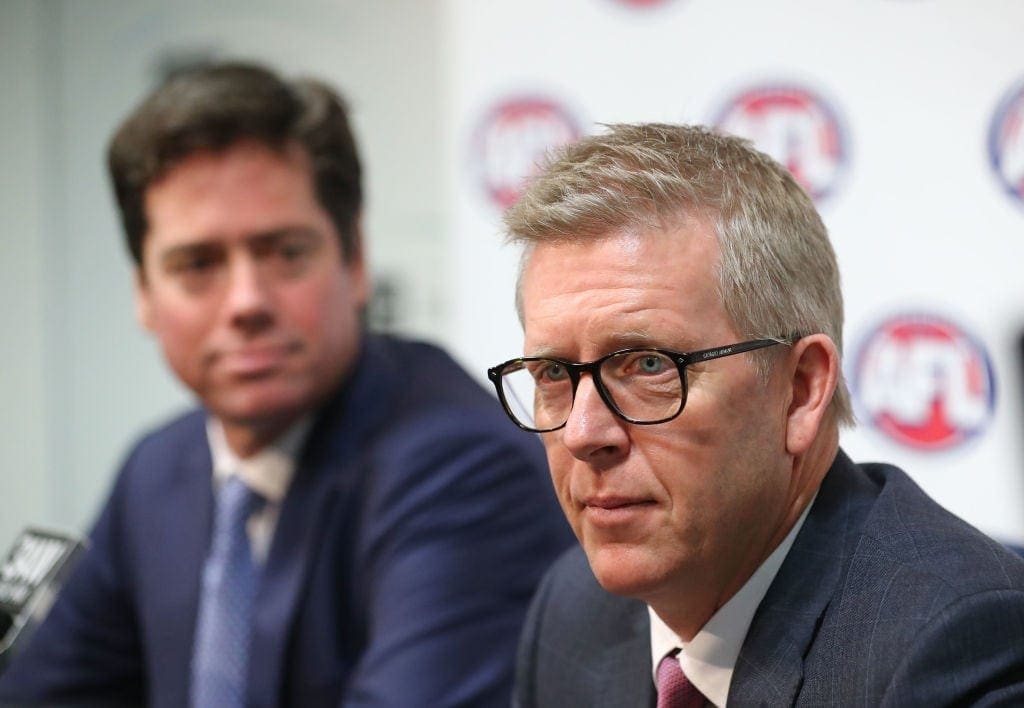 "It's too much for him. There has to be somebody who is responsible for policy, and it shouldn't just be Steve Hocking because his plate is absolutely full with football matters."
The holding the ball interpretation has been in the spotlight again with fans and the AFL seemingly worlds apart with what they believe constitutes holding the ball.
The Essendon and Melbourne clash saw some rather dubious non-decisions side with the Demons in crucial stages of Saturday nights clash.
Brereton said that game wasn't the only game to be ruined by officiating this season.
"Hawthorn beat Sydney two weeks ago and I thought the umpires slaughtered Sydney. I thought they gave Hawthorn the absolute inside run," said the 5-time premiership player.
"They played well … but they slaughtered Sydney with the whistle.
"I thought Essendon got slaughtered by the whistle on Saturday night (against Melbourne).
"What I'm saying now is there has been a major shift in what the rules of our game have become."